Original Source
12-episode series premieres May 1
---
Olympusat, Inc.'s television channel TOKU announced on Thursday that it will air the Ultraman Neos live-action series with English subtitles for the first time in the United States. TOKU plans to air all 12 episodes between May 1 and May 16.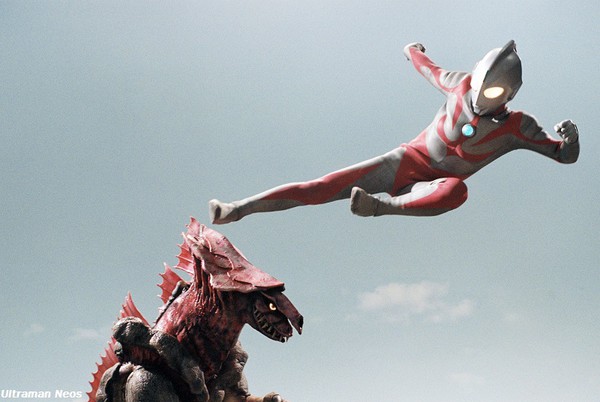 The episodes will air on weekdays at 7:00 p.m. EDT, a timeslot currently filled by Ultraman 80. TOKU also previously aired Ultraman Max.
TOKU describes the story:
This 12-episode Japanese television series follows the adventures of Ultraman Neos, a skilled warrior from Nebula M78 who is sent to Planet Earth alongside his commander Ultraseven 21 to protect mankind from terrifying kaiju and alien invasions. Upon arriving to earth, Neos quickly merges with Genki Kagura, a young member of the Hi-tech Earth Alert Rescue Team, to join the fight against any terrestrial or extraterrestrial threats.
Ultraman Neos premiered from 2000-2001 as the 15th installment in the Ultra series. The half-hour episodes shipped directly to video.
Thanks to Angel Leonardo Silvio for the news tip.
---